A countdown of the most popular types of blinds in UK households to help you choose the best blinds for your home.
The correct set of blinds can complete the room. Besides creating classic décor looks, your blinds dress your windows, keep out the cold, and give your family privacy. The only issue with shopping for blinds in the UK is that there are so many types to choose from. Perfect Fit blinds have proven popular, as have vision blinds, Duette blinds, and panel blinds… but which blinds type is prevalent here in Britain? Let's find out.
What Types of Blinds are in Style?
As Colchester and Essex's finest blinds store, we are in the unique position of advising clients both on what types of blinds are most popular and on what style might suit their home. According to our records, these are the 5 types of blinds we sell most of to our UK clients.
5 – Pleated Blinds
Pleated blinds are a firm favourite among UK blinds shoppers. They offer a soft and delicate aesthetic which makes for a cosy, comforting feel. Pleated blinds are woven from a variety of mixed soft fabrics. Another benefit is the excellent light control they bring to any room.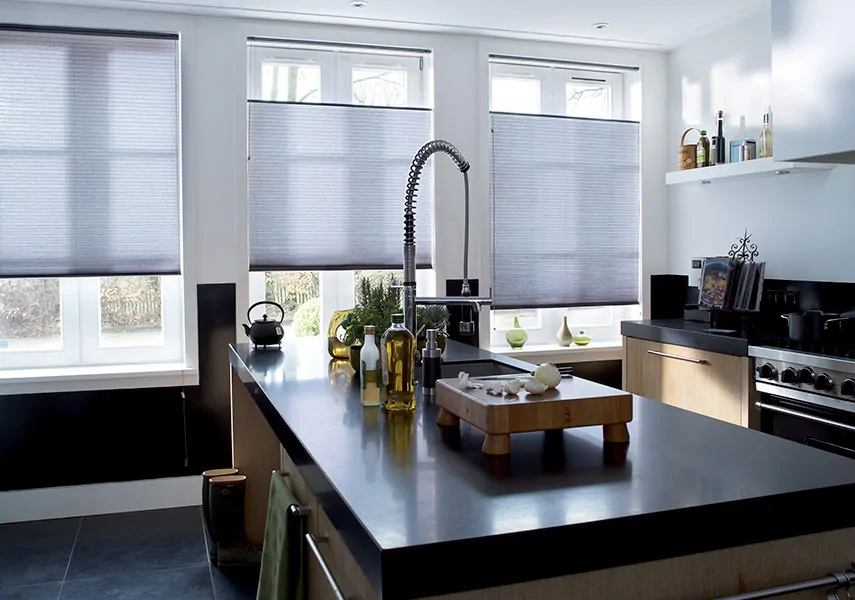 4 – Venetian Blinds
The fourth most popular blinds in the UK are Venetian blinds. Originally brought to Venice by traders returning from Persia, the name of these blinds is a bit of a misnomer.
Venetian blinds are a type of vertical blind which can be wooden blinds or made from soft fabric. They offer excellent light control to your home, as well as complete privacy when you need it. They operate via drawstring cord which pulls them up or down.
3 – Blackout Blinds
The third most common type of blinds installed in UK homes is a thoroughly modern solution to an age old problem. With an increase in remote work comes an increase in the need for blinds which can completely block out the light. Our stylish blackout blinds help you get a better night's sleep, as well as making it far easier to see your screens.
2 – Roller Blinds
At number two, most homes in the UK have at least one roller blind. These operate using a cord pulley system, which rolls your blind up or down. They are easy to clean, making them ideal for the wet rooms of the house. They also give complete privacy, block out light, and come in all colours to match your design scheme.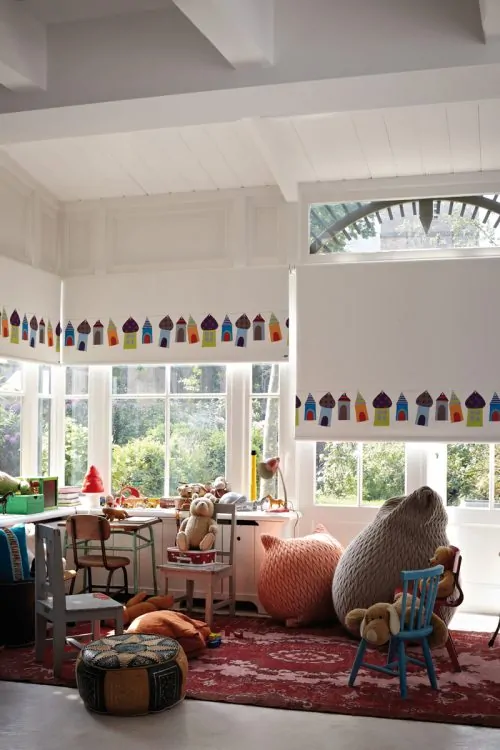 1 – Roman Blinds
As the name suggests, our top spot features blinds initially designed all the way back in Ancient Rome. The Roman blind has been a staple of the blinds industry for generations and will continue to be so in the future. These blinds form horizontal slats which you pull up using a cord, one section at a time. They are classically elegant and Roman blinds never go out of style.
What is the Best Type of Blinds to Buy?
Here in the UK, the best set of blinds you can buy will complement you windows and your interior design. When you buy from PJ Blinds, all of our blinds come with a warranty. Whether you choose modern styles, such as remote controlled blinds or Allusion blinds, or whether you prefer the horizontal visage blinds, we have a window dressing to suit you. Book a free home visit today and our experts can help you choose the best blinds for you.