Make a great first impression with some stylish window dressings.
Types of Blinds for
your
Hallway
Welcome to Paul James Blinds, where we offer bespoke window solutions for all areas of your home or workspace, including hallways. Hallways are an important part of your home, and we understand that you want to make a good impression on your guests. That's why we offer a range of blinds that not only look great but also provide privacy, light control, and insulation.
Vertical Blinds
Vertical blinds are an excellent choice for hallways as they provide a contemporary look while allowing you to control the amount of light entering the space. Our vertical blinds are available in a range of colours and textures to complement your hallway's décor.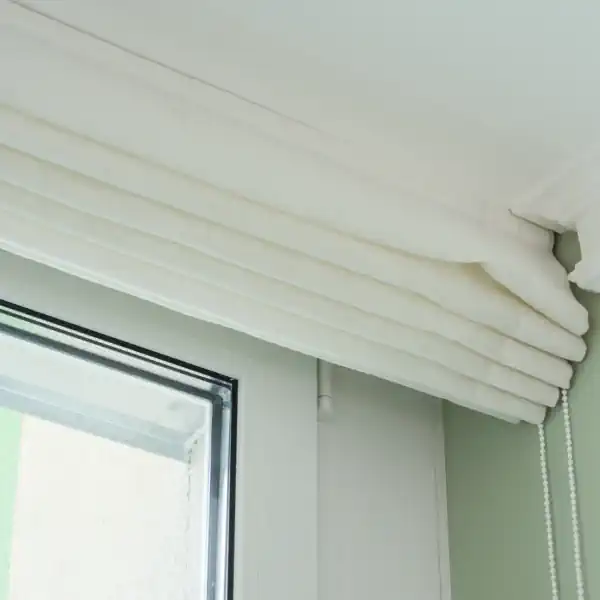 Roman Blinds:
If you're looking for a more traditional look, our Roman blinds are a great option for your hallway. They are available in a range of fabrics and colours, including blackout, dimout, and sheer, to provide you with the level of privacy and light control you need.
Venetian Blinds:
Venetian blinds are a classic choice that provides excellent light control and privacy for your hallway. Our Venetian blinds are available in a range of materials, including aluminium and wood, and come in a variety of colours to match your hallway's style.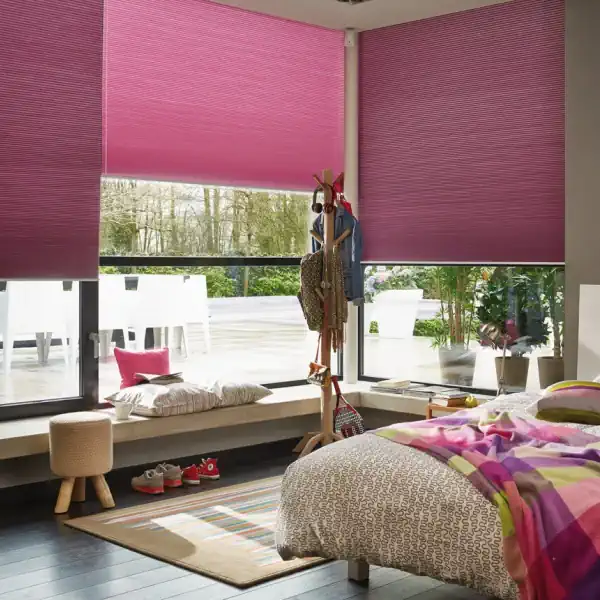 Duette Blinds:
Duette blinds are a perfect solution if you want to add insulation to your hallway windows. They are designed to trap air in their honeycomb structure, providing excellent insulation to your hallway. They also provide a range of light control options, including blackout and sheer.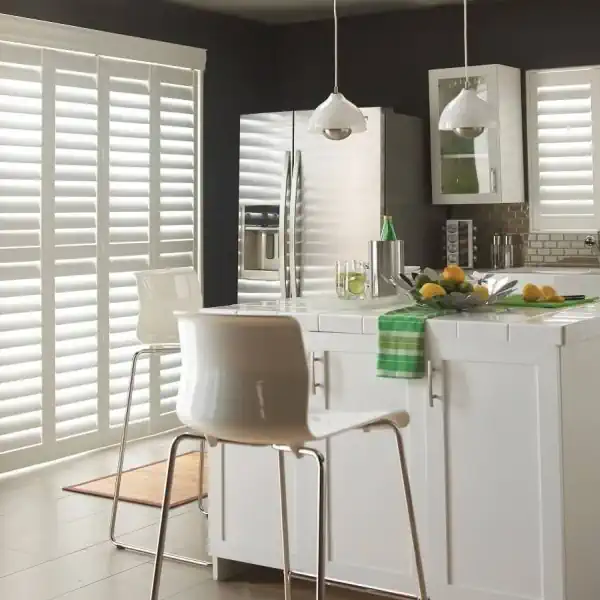 Wooden Shutters:
Wooden shutters are a beautiful and elegant option for your hallway. They provide excellent light control and privacy and are available in a range of colours and finishes. Wooden shutters are also energy-efficient and can help reduce your energy bills by insulating your hallway.
At Paul James Blinds, we understand that every hallway is unique, and we offer made-to-measure solutions to ensure the perfect fit for your windows. Our experts will visit your hallway to take precise measurements and provide you with a quote for your bespoke window solutions. We pride ourselves on using only the finest materials and providing excellent customer service to ensure your complete satisfaction.
Transform your hallway with the perfect window treatments today. Contact us for a free consultation and let us help you find the perfect blinds for your hallway.
Shop blinds,
for your
Hallway
You can shop for all sorts of blinds for your Study at Paul James Blinds. We represent the biggest selection of blinds for your Study within the Essex area.
Shop online, call us, or drop into our nearest showroom today.