Find the perfect finishing touch for your conservatory with bespoke blinds or shutters.
Types of Blinds for
your
Loft
Welcome to Paul James Blinds, where we offer bespoke window solutions for all areas of your home or workspace, including lofts. Lofts are a unique space that requires a particular type of window treatment, and we have the perfect range of blinds to complement your loft's style and function.
Roller blinds:
Why choose roller blinds?
– Total window coverage when closed
– Blackout options for complete blockage of light
– Cordless available for children's bedrooms
Skylight/Velux blinds:
Why choose skylight/Velux blinds?
– Easily motorised for convenient use
– Total privacy and light control guaranteed
– Reduces glare in attic and loft rooms
– Protects against outside noise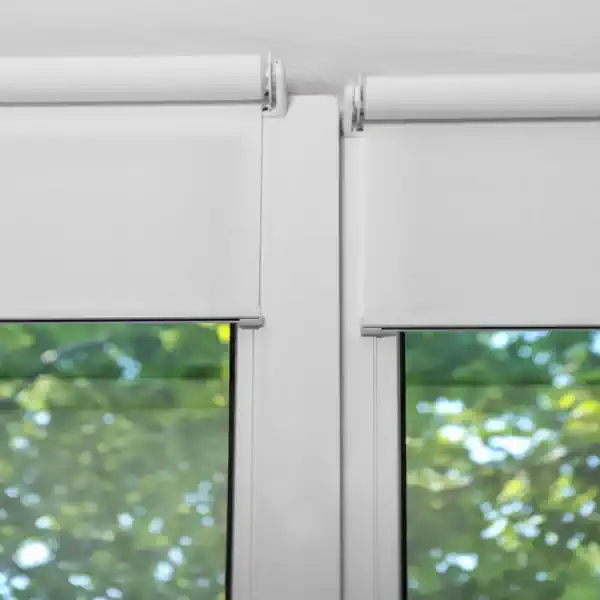 Roller Blinds
Our roller blinds are a perfect choice for kitchens, offering a range of materials and designs to complement any kitchen décor. They are available in a range of fabrics, from sheer to blackout, and can be operated manually or motorised for ease of use. They are also easy to maintain and are ideal for controlling the amount of light and privacy in your kitchen.
Skylight and Velux Blinds:
If you have skylights or Velux windows in your loft, we offer a range of blinds specifically designed for these types of windows. Our skylight and Velux blinds are available in a range of colours and designs and provide excellent insulation, light control, and privacy. They are also easy to use and can be operated manually or with a remote control.
At Paul James Blinds, we understand that every loft is unique, and we offer made-to-measure solutions to ensure the perfect fit for your windows. Our experts will visit your loft to take precise measurements and provide you with a quote for your bespoke window solutions. We pride ourselves on using only the finest materials and providing excellent customer service to ensure your complete satisfaction.
Transform your loft with the perfect window treatments today. Contact us for a free consultation and let us help you find the perfect blinds for your loft.
Shop blinds,
for your
Loft
You can shop for all sorts of blinds for your Loft at Paul James Blinds. We represent the biggest selection of blinds for your Loft within the Essex area.
Shop online, call us, or drop into our nearest showroom today.