A kitchen is a hive of activity in your home – make sure your blinds are up for the job.
Types of Blinds for
your
Kitchen
Welcome to Paul James Blinds, your premier destination for high-quality and bespoke kitchen blinds. Our expert team is dedicated to providing you with the perfect window solution for your kitchen, with a wide range of products to choose from.
We offer a variety of kitchen blinds, including roller blinds, faux wooden, PVC & vinyl shutters, and wooden venetian blinds. All our products are made-to-measure and can be customised to fit any sized window or door frame.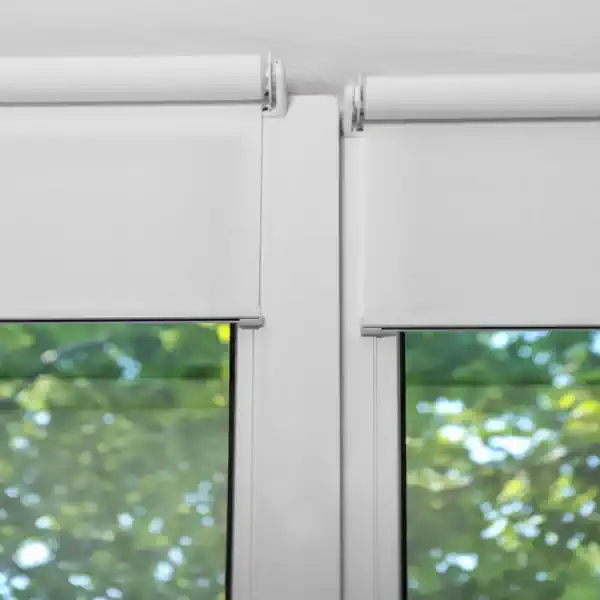 Roller Blinds
Our roller blinds are a perfect choice for kitchens, offering a range of materials and designs to complement any kitchen décor. They are available in a range of fabrics, from sheer to blackout, and can be operated manually or motorised for ease of use. They are also easy to maintain and are ideal for controlling the amount of light and privacy in your kitchen.
Faux Wooden, PVC & Vinyl Shutters
Our fauxwood, uPVC & vinyl shutters are an excellent option for kitchens, offering a modern and stylish look that is easy to maintain. They are perfect for high-humidity areas, such as kitchens and bathrooms, and are highly durable. They are also easy to clean and come in a range of colours and styles to suit your taste.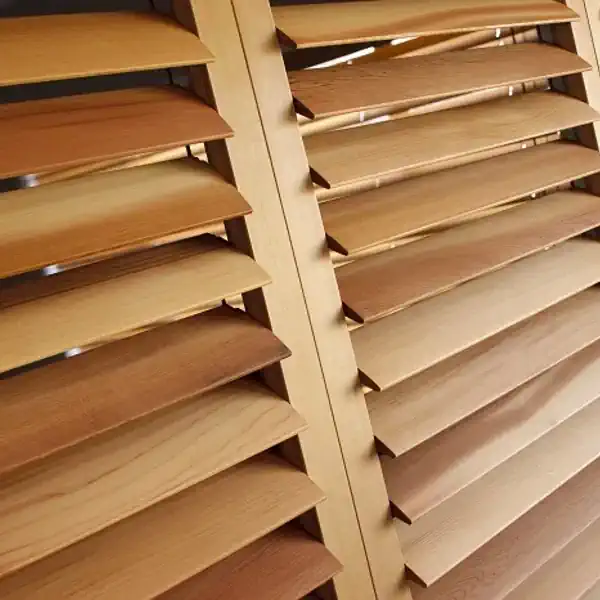 Wooden Venetian Blinds
Our wooden venetian blinds offer a timeless and classic look for your kitchen, with a range of finishes to complement any décor. They are ideal for controlling the amount of light that enters your space, and are easy to operate and maintain. They are also durable and long-lasting, making them a great investment for your kitchen.
At Paul James Blinds, we understand that every hallway is unique, and we offer made-to-measure solutions to ensure the perfect fit for your windows. Our experts will visit your hallway to take precise measurements and provide you with a quote for your bespoke window solutions. We pride ourselves on using only the finest materials and providing excellent customer service to ensure your complete satisfaction.
Transform your hallway with the perfect window treatments today. Contact us for a free consultation and let us help you find the perfect blinds for your hallway.
Shop blinds,
for your
Kitchen
You can shop for all sorts of blinds for your kitchen at Paul James Blinds. We represent the biggest selection of blinds for your kitchen within the Essex area.
Shop online, call us, or drop into our nearest showroom today.