Now it is officially spring, for homeowners this usually means one thing: Spring cleaning! Giving our homes a clean after a long year is a great feeling, and it really helps rejuvenate the home – and yourself! If you really want to take advantage of the season and the tradition, you can up your spring cleaning game by updating your decor too. Not only will this dust away the cobwebs from the previous year, it will spruce your home up for the oncoming year and bring your home on trend. Here is the advice from Paul James Blinds;
Declutter and organise
No matter our best intentions, our homes always end up accumulating amounts of rubbish and collections of unneeded belongings. Spring cleaning your home is the perfect opportunity to rid yourself of your surplus possessions and make your home more spacious. When deciding whether to throw or keep something, ask yourself whether the item has been used in the last six months. If the answer is no, throw it away! Once you have cleared out your home, organise your belongings so that everything has a place where it can be stored neatly.
Change the room layout
Altering the layout of your room is a great way of making a space feel new, and you may find that you prefer your new layout to the old one! Whether it's trying feng shui or adjusting your tv and sofa to be out of the glare from the window, a small difference to your room layout can massively alter the way the space works.
Update your colour scheme
We're not talking about repainting the walls and buying a new sofa here, but updating your accent colour for one of this year's trends (you can find out more about this year's colour trends here) can really reinvent a room. Your blinds, throws, cushions and rugs can all be swapped out for an updated look very affordably, and the decor of your room will feel completely fresh.
Steam clean
Some of your soft furnishings are too large to be cleaned in your washing machine, but that doesn't mean they can't be cleaned! Sofas, rugs and carpets can become really grimey over a year's use, and you may not even be aware of the deteriorating condition of your soft furnishings until you've begun to clean them. A steam cleaner is a quick and effective way of cleaning your larger soft furnishings, and you'll be surprised at the colour your sofas and carpets used to be! Before using a steam cleaner, be sure to check your fabrics are safe to be cleaned in such a way as excessive moisture can damage some materials.
Florals
Take inspiration from the blossoming flowers you'll soon begin to see and bring florals into your home. Whether it's fresh or fake bunches of flowers, artwork or a floral printed roller blind, adding flowers into your decor will certainly brighten your mood and remind you that winter is most definitely behind us.
Swap out the heavy duties
You can also begin to change out your heavy duty blankets, quilts and curtains as the house begins to get warmer. Your summer duvets and lighter blankets will prevent you from being too hot and stuffy over the upcoming warm weather, and your heavy duty curtains can be swapped for lighter, space conserving blinds that offer good light control and insulation, without looking too thick and heavy.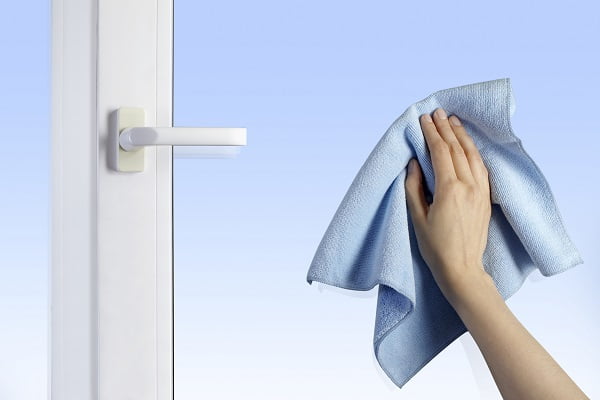 Paul James Blinds have over 8 years' experience in the design and installation of high quality blinds and shutters, and with our professional staff and expert fitters, we can guarantee a quick and easy process. Get in touch today for more information, we'll be happy to help in any way we can.
We are located in Sudbury but cover all the surrounding area including Colchester, Chelmsford, Bury St Edmunds, Braintree, Witham.